Smoking
1 When the sun is not shining brightly enough, for the fish to dry up, it has to be blown over the fire. Take three straight sticks and tie at one end.
2 Spacing the sticks in the distance 60 cm apart and tie sticks horizontally between them, which will support the "grate".
3 Check it out, whether the distance of the horizontal sticks from the ground is more than 30 cm, so that a fire can be placed under the tripod.
4 On the triangular base, place a net of sticks, on which you put your food.
5 The distance between the sticks should be large enough, so that the smoke flows freely to the food. Place the smokehouse over the fire and wait, until the fish gets enticed.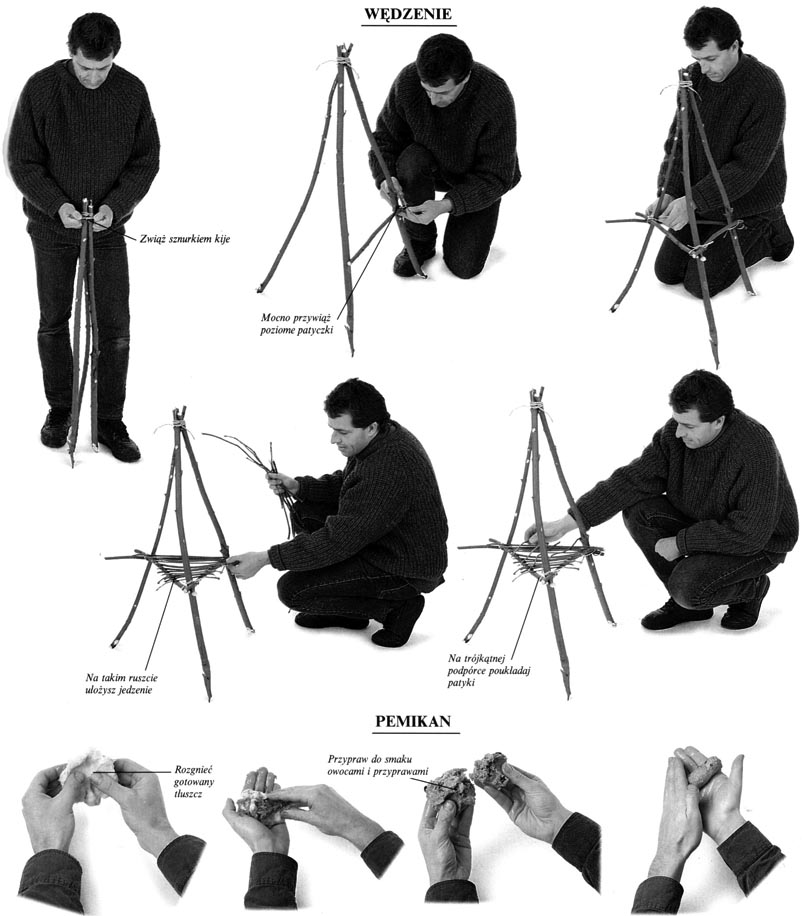 Pemikan
1 In this way, for example, a fish can be preserved. Take the solidified fat from the cooked fish and mash it in your hands.
2 Chop the cooked fish flesh into pieces and mix with fat. You can add spices.
3 if you want to, season the mass with fruit, form balls the size of a ping-pong ball.
4 Roll the balls from the balls and place them in the sun. Such a dish is suitable for eating for a long time; retains its nutritional value.