Putting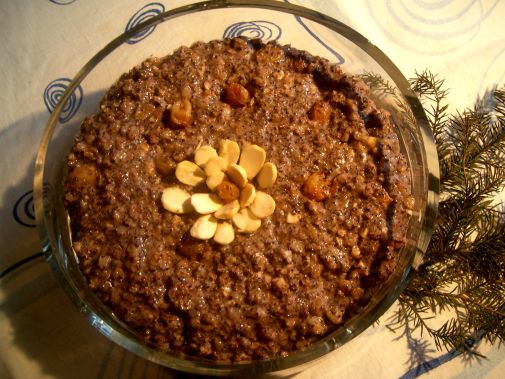 Although it is a borderland tradition,
it is, however, in many Warsaw houses
it is served on the Kutia Christmas table.
The most important ingredient in kutia
there is hulled wheat.
First - just like peas - you have to soak it
and cook over low heat for a long time.
Add the poppy seeds to the cooked wheat,
which we also soak before and additionally
we twist it through the machine twice
and then we mash it in a makutra.
Pour the wheat mixed with poppy seeds
hot honey.
We add parboiled raisins,
chopped nuts and almonds.
We serve it on the table in a bowl,
from which we put on the plates with a spoon.