Chops
Pork chops are a Polish specialty.
Traditional pork chops are fried on the bone.
Such cutlets with bone have their right thickness,
great taste and juicy.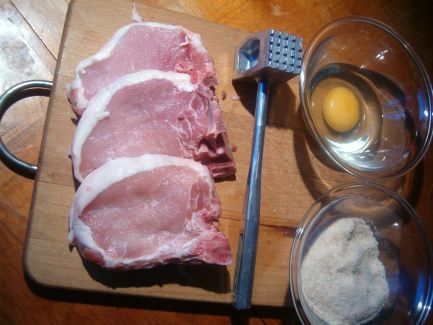 After washing and drying the divided ones
pieces of meat (it is best to ask the saleswoman
in the shop, that she would cut a pork loin into chops),
we beat with a pestle - not too hard,
we salt, lightly pepper and coat
in a beaten egg and breadcrumbs.
We put it on hot,
very well heated fat
and fry for three minutes on each side.
Because my family doesn't like them
traditional, thick cutlets,
so I cut the pork into thinner slices,
I'm getting rid of my ankle (I cook a flavor for the soup on it)
and smash it quite hard with a pestle.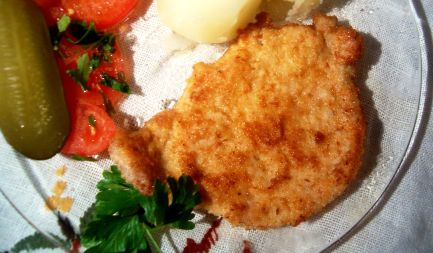 Make them juicy, at the end of frying
I water it with a tiny amount of water
and leave it under the hood for two minutes.