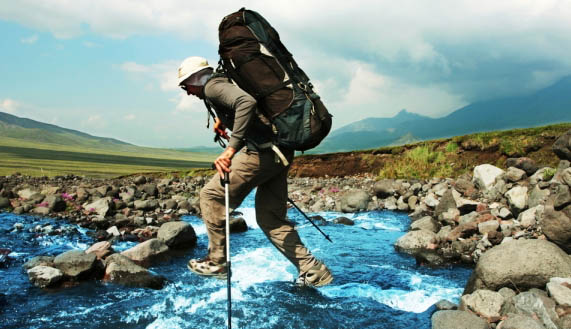 Many people enjoy being out in nature, wandering through wilderness, setting up camp for the night and going on at dawn. Hiking, car trips or canoeing trips combine with active holiday recreation. Always take appropriate equipment and a hiking plan on the trail, taking into account the safety of all members of the expedition.
In dangerous situations, when you are devoid of amenities, you are used to in the city, you often have to traverse unfamiliar territory with all your equipment on your back, trying to find the right direction. Then it is easy to find dangerous accidents. Sometimes you don't know, where is the nearest source of drinking water, or how far the estates are. Moreover, the rescue expedition finds the missing faster, if they stay in the same place; so it's best to wait calmly. If you need to leave your current place, for example due to the risk of flooding or fire, check it out, have you taken the appropriate equipment, useful in the field, in which you will move, and plan your way forward carefully.
A WALK INTO THE UNKNOWN – Traveling in the wild is fundamentally different from walking around the city. New factors are added – varied topography, appropriate means of transport. Hiking requires appropriate footwear, while, for example, the use of pack animals or for horseback riding requires the necessary equipment and supplies of fodder for the road.