If you have already made the decision to go, preparations should begin. Equipment and other necessary items should be properly washed in advance, repaired and packed. ground, through which the trail will lead, a recognized and possibly accurate plan of the expedition. Remember to stock up on food, water and taking all necessary things on the trail and in the camp. When moving the camp, you need to make sure that all members of the group are able to take the hardships of the march.
In the field, before setting off, you may need to make up any missing pieces of equipment, such as transport equipment.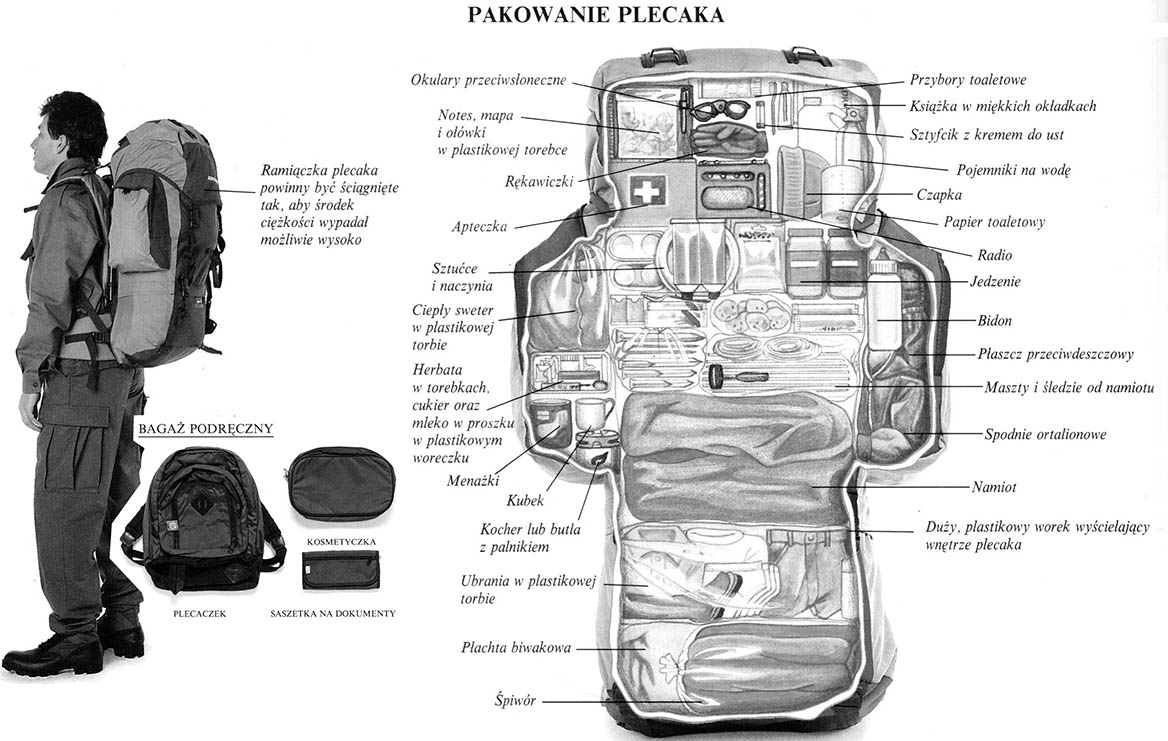 Packing the backpack
In a backpack, which you are taking on an expedition, there should be clothes, necessary food for the road and equipment needed to set up the camp. Rather, do not tie things with straps on the outside of the backpack; they can get damaged or lost. Items, which are used most often, put it in your backpack pocket. There should be light items at the bottom of the backpack, taking up a lot of space, such as a sleeping bag or clothes. Pack them in a strong bag, a large plastic bag. The heaviest items, on the other hand, are placed under the flap. The point is, that the center of gravity of the backpack is as high as possible. Cloth, food, washing utensils, first aid kit, camping equipment should be packed in separate plastic bags. In the camp, items that are not needed at the moment must be kept in the backpack. Then there is no mess and you can quickly evacuate if necessary.
Order
Always keeping things in the same place allows you to easily find them in any situation and avoid panic, when you need to act quickly.
How to wear
The center of gravity of the backpack should be as high as possible, then it will not pull you back so much. The weight of the backpack should weigh on the legs. Wide, the soft belt around the hips allows you to transfer some of the load from your back to the pelvis, relieving the spine and shoulders. The chest straps also take some pressure off the back. The straps adjusting the length of the shoulder straps can be pulled down like that, so that the backpack is high above the neck.
HAND LUGGAGE
For short trips, it is more convenient to take a backpack than a large backpack. That's enough, that it will fit provisions, clothes and supplies for 24 hours. It is good to have a special briefcase or a toiletry bag for toiletries, and documents, Keep traveller's checks and money in a waterproof pouch.