Oyster mushroom tripe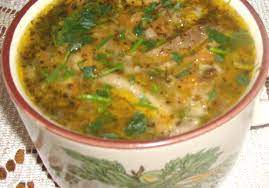 Oyster mushroom tripe is a dish,
which although it is not tied
with the old Polish tradition,
can boldly be on the Christmas table.
First, stew finely chopped in linseed oil
onion, then add the sliced ​​crosswise
gills (in stripes) oyster mushrooms and stew on
low heat, undercover, 40 minutes.
Then we pour two
glasses of vegetable broth.
For this we throw in grated carrots
in braces, we salt, pepper to taste and
stew with vegetables 10 minutes.
Before serving, pour in a fair portion of parsley.