Metal detectors - how to choose the best one?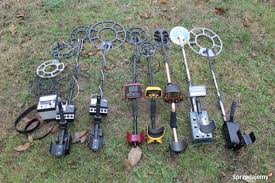 Every avid lover of searching for "treasures" will sooner or later face the difficult task of choosing the first metal detector in his life. On the Polish market you can find a wide range of both native ones, and foreign metal detectors. In order to meet customer requirements, detector manufacturers are outdoing each other in new technological solutions. The multitude of available models can make you dizzy and effectively discourage you from buying a detector. Therefore, what you should pay attention to when choosing metal detectors? What criteria must be taken into account?
Detector working mode.
There are two basic operating modes of metal detectors: static and dynamic. Dynamic detectors are more effective, because they select and discriminate against metals better than static detectors. In the case of dynamic detectors, move them directly over the searched object. They are great for searching for small metal items, for example coins. On the other hand, static detectors are much better for detecting larger objects, deeper. The ideal solution is the situation, in which the detector can work in both operating modes, which complement each other.
Coil size.
The principle is very simple here, because the larger the coil the detector has, the deeper the penetration can get. However, a coil that is too large is not suitable for detecting small objects. Therefore, when looking for small objects, it is worth replacing it with a smaller one.