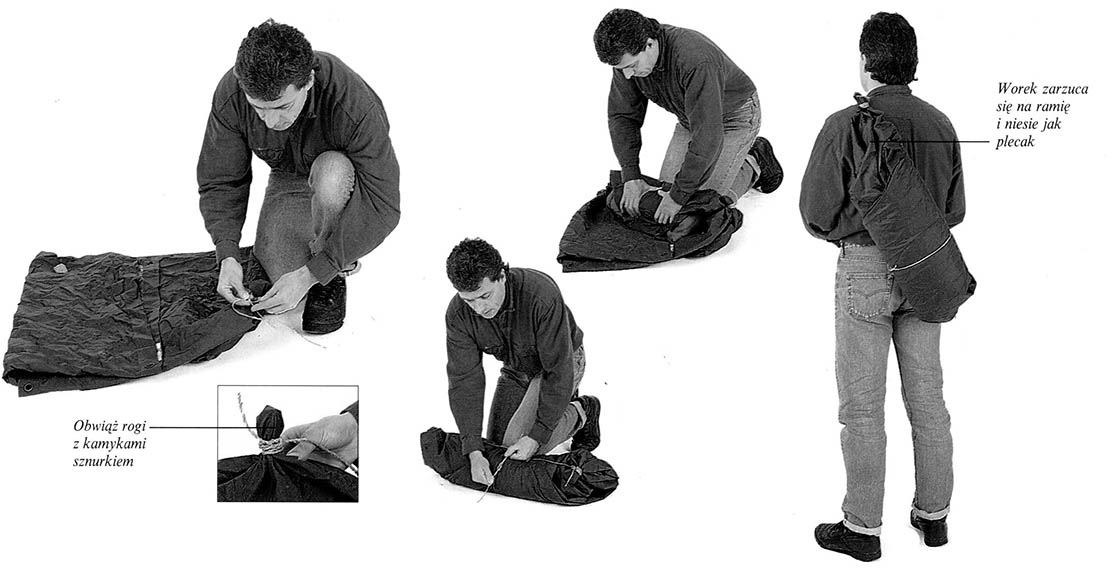 Sheet and string backpack
1 If you don't have a backpack, you can carry the equipment in a makeshift bag. Take a canvas or a piece of nylon. Put a pebble in each corner and tie it.
2 Arrange things in a sheet, evenly in one line. Collapse all, tuck the protruding ends of the sheet inside.
3 Tie it tightly with string. Check it out, whether all things are packed inside. Tie a long piece of string to the ends of the bundle; will serve as a shoulder strap.
4 Throw the bag over your back; the string will pass over the arm and under the armpit. Leaves can be placed under the string, lest it cut into the flesh.