A great gift idea for military enthusiasts.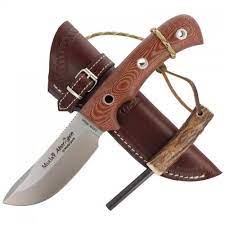 The birthday of a loved one is approaching, and we want to give her something special. The content of the portfolio allows us to choose without financial pressure. But there is the problem of a good idea. However, this problem will disappear quickly, if a person, which we want to buy a gift, interested in the subject of military. In this situation, a wide range of possibilities opens up for us.
Practical gadget.
If we want to buy something practical, we can look for in military gadgets. A great idea is a multitool, a small device that gives a lot of possibilities. It may be a keychain, bracelet or pocket knife, which in fact will be multifunctional tools useful in various everyday situations.
Something for the traveler.
For people who love to travel, we can offer something from optics. The assortment of military stores includes binoculars and spotting scopes, which will surely delight every lover of nature observation. It is also a very original and elegant gift.
For the shooting lover.
In the old days, the parents bought firearms for their son, who was entering his adult age. It was quite common among the nobility and aristocracy. This idea may turn out to be very good nowadays as well. Of course, a permit is required for a firearm. But for a person who loves shooting, we can buy an airgun, and even black powder weapons. Certainly, this gift will please many men who are interested in military equipment.