The easiest way to prepare warm food is to cook over a fire or cubes of dry fuel. If the conditions do not allow to make a fire or it is dangerous, you should use the stove, which ignites easily, uses fuel sparingly, and the flame can be adjusted. You can also build a special stove. Carry the stove, dry fuel, matches and a pot with a lid in the side pocket of the backpack, that they are easily accessible at every stop.
Filling the oven – Choose the cooker according to your needs and the possibility of purchasing cubes or filling the cylinder. Before you pour fuel into the stove, check it out, if the flames are really extinguished.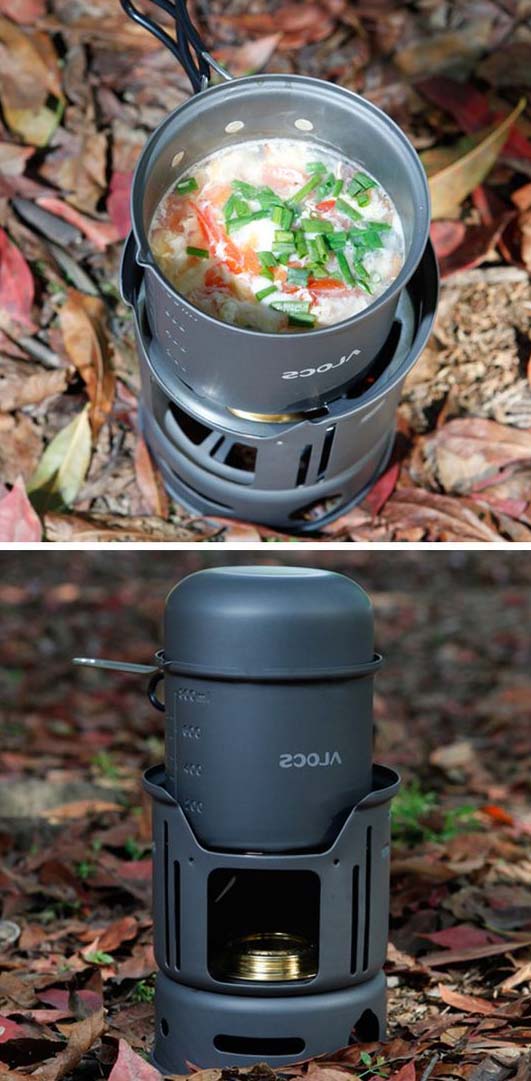 FIELD STOVES
Minikuchenka – This extremely light stove is powered by a propane-butane mixture. It is not suitable for heating large pots.
A stove for fuel from a large can – This oven heats food quickly, has foldable supports, which will hold even a fairly large pot.
Stove for unleaded fuel – It is powered by gas and unleaded petrol; controls pollution, the generator is blown when necessary.
A stove for any fuel – It is one of the most popular cookers around the world. It is often powered by gas, kerosene or aviation fuel.
The use of camping stoves requires great care. You always have to take into account the possibility of an explosion. When gas is leaking from the can, builds up around the stove, then the smallest spark will cause a strong explosion. Stoves must not be used in places, where oxygen is scarce, poisonous carbon monoxide can then be released, which is cool.
Kocher – This popular cooker is powered by methyl alcohol. The set includes a windshield and a set of dishes, which can be packed together. Extremely stable. Its main drawback is this, that heats up very slowly.
FUEL – Fuel bottles must be clearly different from water bottles. The cylinders must not leak under any circumstances, because leaking fuel contaminates food and damages clothes. Before embarking on an expedition, consider the availability of fuel in the field, to which you are going. Also think about it, what will you do with empty cans.